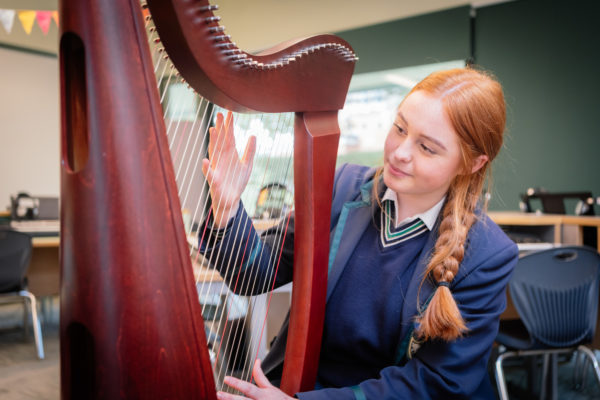 Music
Intent
 "Music enhances the education of our children by helping them to make connections and broadening the depth with which they think and feel. If we are to hope for a society of culturally literate people, music must be a vital part of our children's education."  – Yo-Yo Ma
At St Anthony's, we aim to instill a lifelong love of music through engagement and achievement in the highest quality music lessons and enrichment activities. Our curriculum is broad, balanced, vibrant, and bespoke to our students.  At the heart of our curriculum are the three core skills of performing, composing and listening and appraising. Students will build on foundations learned in primary school, and will develop and embed their knowledge, understanding and application of all three skills through sequenced modules of learning.
We want all of our students to be able to:
Perform confidently, fluently and with accuracy and expression in a range of solo and ensemble contexts;
Compose, improvise, extend and develop musical ideas by drawing on a range of musical structures, styles, genres and traditions;
Listen and appraise with increasing discrimination to a wide range of music from different genres and great composers and musicians;
Develop a deepening understanding of the music that they perform and to which they listen, including its history and context;
Produce musical work of high quality that is inspirational to others;
Further their classroom learning by having the opportunity to take peripatetic tuition, and to progress through music examinations if desired;
Have the opportunity to perform as part of a larger ensemble in assemblies, liturgies, school concerts and educational events.
At the end of their studies in Music – whether that be KS3, KS4 or KS5 – our students will have the knowledge, skills and cultural capital they require for further learning, employment and life experiences.
Implementation
Year 7 – 13 Progression Models