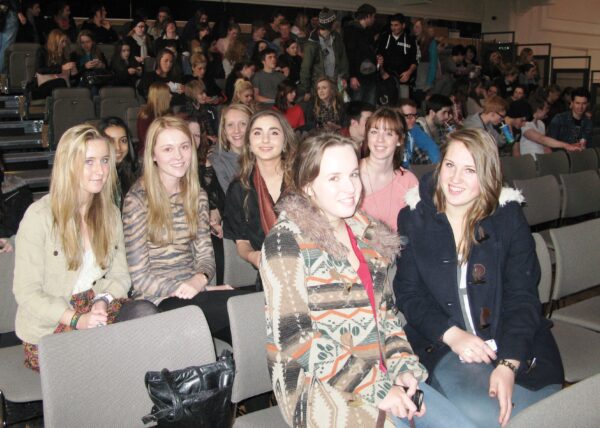 Psychology
INTENT
Psychology students will be inquisitive and motivated to learn more about the key issues and debates within the study of human behaviour. They will develop a greater sense of ethical issues surrounding the study of human behaviour and in turn develop a greater sense of tolerance and understanding. They will explore how understanding psychology has real world applications and how it is crucial to our everyday life. They will learn to challenge and question the power of social influence, conformity and enhance their understanding of mental health related illnesses making them feel more confident, autonomous and equipped for their future lives.
To study Psychology can be life changing in its own right! Psychology is a brilliant general purpose subject which complements lots of others, and wherever people are involved there will be a place for Psychology. Psychology is the scientific study of mind and behaviour, and is offered at both AS and A2 level, and we follow the AQA specifications.
We aim to develop students who can:
demonstrate knowledge and understanding of psychological concepts, theories, research studies, research methods and ethical issues
have an understanding of the issue and debates within the field of psychology research
conduct psychological research/practical investigations and interpret results to make a significance decision.
apply psychological knowledge and understanding in a range of contexts
analyse, interpret and evaluate psychological concepts, theories, research studies and research methods
evaluate therapies and treatments including in terms of their appropriateness and effectiveness.
have an awareness of race, gender, sexuality and other forms of discrimination and how this can obstruct objectivity in psychological research.
Understand that psychology is a science and have an awareness of the empirical methods used in research.
Psychology is an extremely broad subject with a wide variety of areas and approaches to understanding. The topics we study are exciting and engaging but also are very applicable to everyday life. A range of topic areas are covered from social influence and attachment through to forensic psychology, schizophrenia and relationships. Studying A level psychology will teach students a range of transferable skills such as, critical analysis and evaluation which will be useful across the board in other subjects as well as in further study. Potential careers involving Psychology include Clinical Psychology, Forensic Science, Marketing and Media to name but a few.
Specification
Students follow the AQA Psychology A Level syllabus.
Links to GCSE
It is not necessary for students to have studied GCSE Psychology but it is essential for them to have a good command of English and Mathematics. They require a 6 in Maths GCSE. All modules are assessed through examinations. To this end being able to learn to write essays, having some mathematical ability and being able to think scientifically will help.
Visits:
University days (psychology lectures)
Potential opportunities to shadow educational psychologists (work experience)
Educational psychology day
IMPLEMENTATION
Psychology Implementation Year 12

Psychology Implementation Year 13
Year 12:
Memory, Psychopathology, Approaches Social Influence, Attachment, Research Methods
Year 13:
Approaches, Research Methods, Biopsychology, Relationships, Schizophrenia, Forensics, Issues and Debates
Description of modules:
Memory,(short term memory, long term memory, eyewitness testimony) Psychopathology (mental illness generally, causes and treatments), Developmental Psychology (e.g. Attachments why they are formed how this affects us), Social Psychology (conformity and minority influence- why do we fold to peer pressure), Research Methods (it's how we establish our theories!) Approaches (the different ways to understand behaviour, including biopsychology the science of the brain), Relationships (why we are attracted to certain people), Schizophrenia(understanding the metal illness and treatments), Forensic psychology (understanding criminal psychology) and  Issues and Debates (within the field of psychology).
Skills to be developed:
Have an interest in people and how they live their lives.
Be able to analyse and synthesise information.
Be prepared to work hard and think independently
IMPACT
We know from all those who internally, and externally, review the work of our school that our students are cheerful, creative, conscientious and confident.  Employers regularly tell us that our students are professional and act with honesty and integrity.  Our school has been very successful with numerous external accreditations, for the community and the individuals within it, over many decades.  Our staff and students very much feel part of our Mercy community.
Our Psychology A Level curriculum helps our students to develop the detailed knowledge and skills required to progress to the next stage of education, employment or training.  Our teaching and learning programmes support our students to know, understand and remember more knowledge about the brain and the way people behave and to achieve subject fluency, enabling them to grow and develop as Psychology students. Psychology allows pupils to understand how the brain functions and the different ways that humans interact with each other. They learn to apply their knowledge to different contexts and scenarios. Students develop skills about how the scientific process works, including different types of experiments psychologists use and the how to run scientific studies themselves. They learn key communicative skills in both oral debate and written essays. Psychology students are encouraged to develop their own opinions on topics, using evidence to inform their decisions. Psychology students are encouraged to take an interest in current affairs and the world around them, ask questions and challenge, but to always be inclusive and open minded. They can critically evaluate different issues and debates within Psychology. Psychology students conduct their own research and practical investigations and interpret statistical tests. These transferable skills enable students to prepare themselves proficiently for their next phase of learning and work.
Staff in the Psychology department support subject specific literacy and numeracy for all our students to help them succeed in their studies and they aim to develop holistically the gifts and talents of each individual within a caring, compassionate, charitable and challenging Christian environment.
Our impactful Psychology curriculum develops students with the necessary skills, knowledge and understanding to have a positive impact within family, friendship groups, school, university, the workplace and the wider community.  Our wide-ranging and broad-based curriculum offer, and varied extended curricular opportunities, within Psychology provide an opportunity for everyone. We provide opportunities to discuss ideas with academic lecturers; share ideas with fellow Psychology students at the annual Educational Psychology Day and shadow an educational psychologist in their work.
We know that our students are reliable, responsible, resilient and radical individuals who are ready to use their talents positively wherever life may take them. Generations of students have chosen St. Anthony's over the decades and centuries.  We are extremely proud of our alumni, many of whom are regular contributors to our school community as it continues to grow and develop.  Many families have fourth or fifth generation connection to our school and many staff have given decades of service, such is the impact of being part of this school community.
Everyone in our community is aware of what it means to be an Antonian: to pursue excellence, to build community, to show concern for those who may be disadvantaged and to particularly support the education of women and girls. We have definitely had an impact within this "city by the sea", and well beyond it, since we were founded in 1904.  We are confident that our distinctive ethos will continue to have a big impact as it is carried forward by future generations of Antonians.