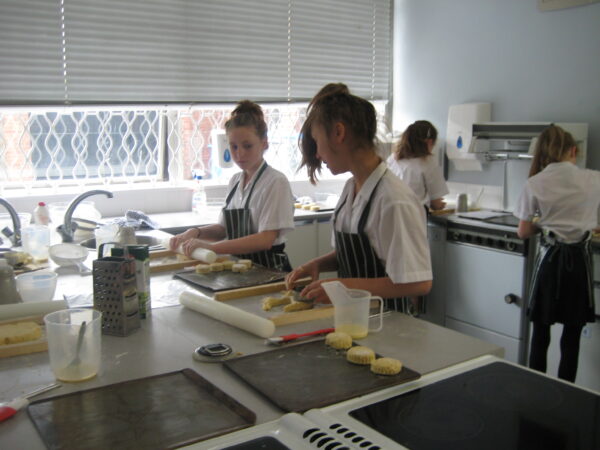 Food
Key Stage 3 Food is taught in Year 7, 8 and 9 as part of the provision within the Design and Technology Department.  All of the Food work offered at KS3 is intended to encourage learners to become inquisitive about food and nutrition, gain confidence working individually and in teams/groups and develop their initiative by becoming innovative, creative learners.
In Key Stage 4 pupils follow a GCSE qualification, and the course requires students to have creative approaches to all areas of food preparation and presentation.  A host of skills are further developed in Key Stage 4, and students will use the design, creation and evaluation processes to take their inspiration through from concept through to production and evaluation.
Key Stage 5 students further develop their skills in this innovative and exciting A Level option subject.