The Antonian Awards 2015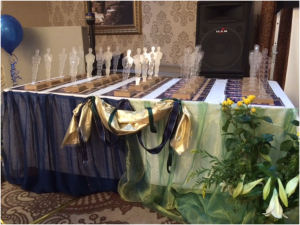 The Antonian Awards 2015 to celebrate the success and achievements of pupils from Art, Music, Sport & PE, Drama and Technology took place on 26th March.   All pupils, parents and guests were invited to a formal dinner and presentation evening at the Roker Hotel. The evening was, once again, a great success!  The nominated pupils received certificates and a specially designed 'Antonian Award'.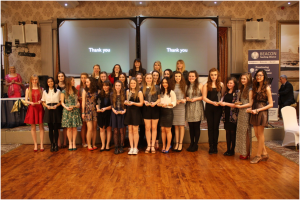 Katie Storey from Sun FM was invited to be the Master of Ceremonies, and to present the awards to the pupils some very successful alumni were invited.  For Art we welcomed Andrea Deitz, Music; Emma Rogers, for Sport; Caitlin Hindmarsh, for Drama; Clara Shepherd and for Technology; Rachel Raine.