Sunderland Young Achievers Awards
The Annual Sunderland Young Achievers Awards was held at the Stadium of Light at the end of March.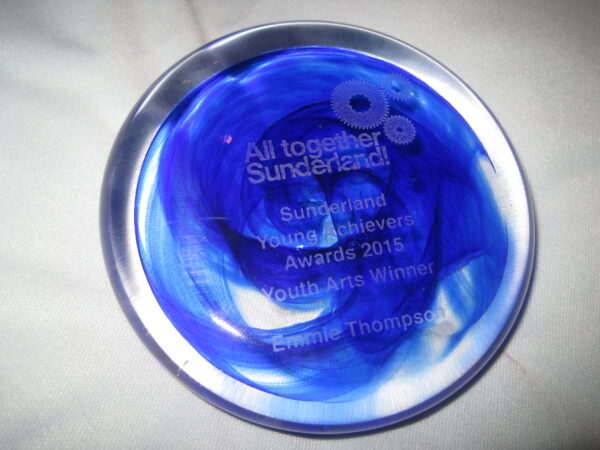 Emmie Thompson was a winner in the Youth Arts 15-20 year old category with her painting Canis Lupus. This is the second year Emmie has won this award. Last year she was a winner in the 11- 14 year old Youth Arts category. Her painting Canis Lupus is currently been exhibited in the Arts Centre Washington.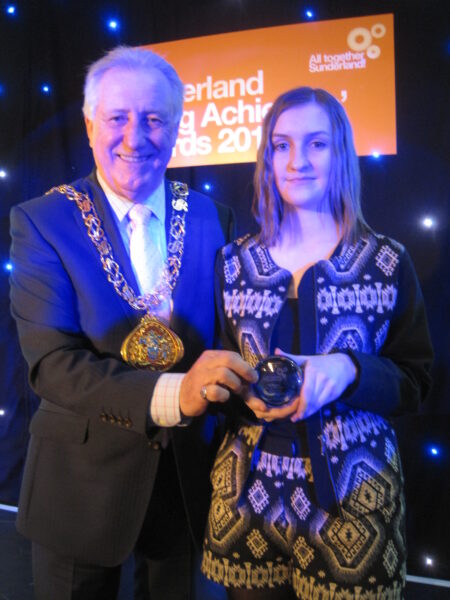 Rhiannon Taggart and Ann Andreas picked up Highly Commended Awards for Personal Achievement and Academic Achievement.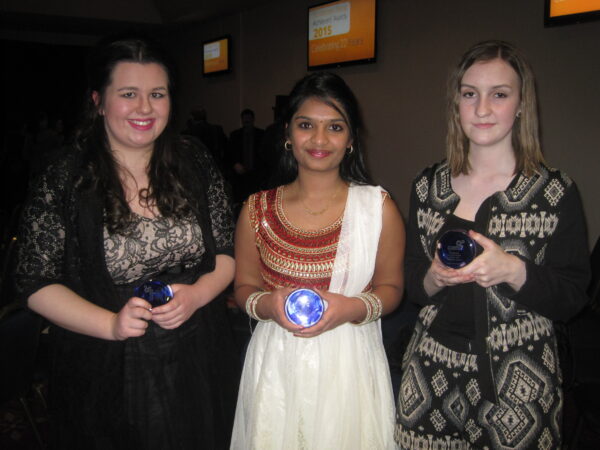 It was a great night for the girls and St Anthony's – well done everyone!