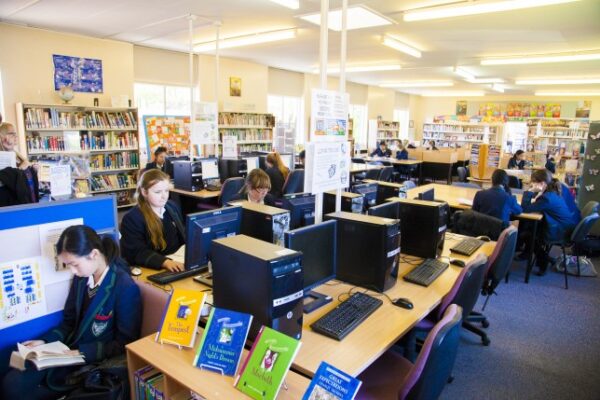 Library Services
St Anthony's Library and Learning Resource Centre offers every pupil opportunities to read, research and enjoy a wide range of information in many different formats. We have a computer suite, periodicals, DVDs and thousands of books, all available for pupils to explore and use to help with their studies and to broaden their horizons.
Every pupil is enrolled with the LRC on joining St Anthony's in year 7 and can use our facilities before and after school and at lunchtimes.
We have updated our inventory software, and we are pleased to offer pupils the opportunity to access the school library from anywhere, and there are apps available to make the process even easier. Access is available from Frog.