Customs House Takeover!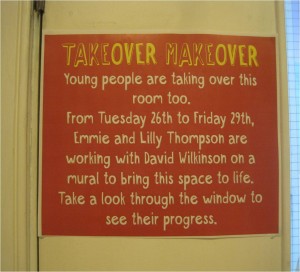 Emmie Thompson (Year 10) and her sister Lilly Thompson (Year 9) took part in an Arts Event during May half term which was held at the Customs House in South Shields. They have provided us with a summary of their experience:
"During the Half term, Lilly and I took part in 'The Takeover' at The Customs House in South Shields. We were privileged enough to be chosen to work alongside David G Wilkinson, a local professional artist, to create a mural to transform a space in The Customs House. It took us two weeks to plan and three days to complete. The opportunity allowed us to develop and expand our skills, whilst gaining a new and exciting experience."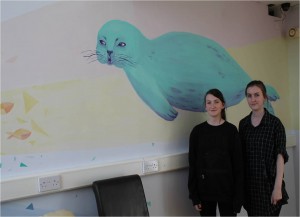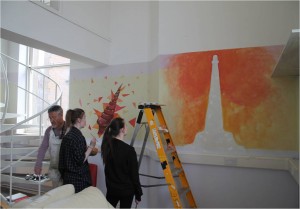 Lilly also has a photography exhibition on display in the Stairwell Gallery at the Custom's house; the exhibition contains photographs which have been taken in and around St Anthony's. It is definitely worth a visit if you are in the area.
Click here for more information on Lilly's photography exhibition.