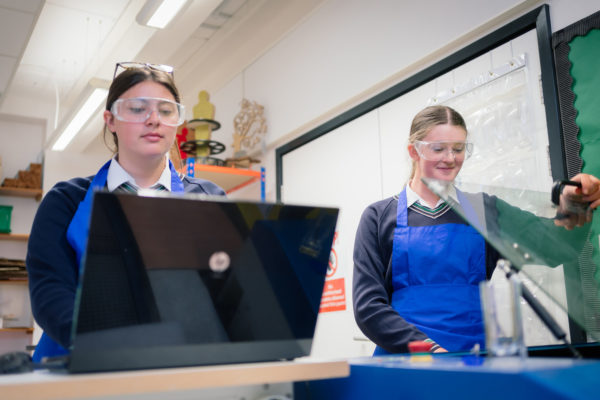 Computer Science
In Key Stage 3, Computer Science, in which pupils are taught the principles of information and computation, how digital systems work and how to put this knowledge to use through programming is being taught across years 7, 8, & 9. Using this knowledge and understanding, pupils are able to use information technology to create programs and systems over a range of project scenarios.
Students will encounter a range of different aspects of computing, including safety and security, animation, mobile technology and coding.
In Key Stage 4, GCSE ICT is broken down into 4 distinct units. Unit 1 explores and understanding of ICT in the world around us, including at school and at home. Unit 2 concerns itself with how ICT is used to solve problems, including data organisation, communication and data handling. The third unit considers how different and varied organisations use ICT, putting the developments of technology in the context of businesses and industry. Unit 4 concerns itself with web pages, and students will both analyse and create web pages, ensuring the design, navigation and content are well engineered and suitably balanced.
Key Stage 5 pupils are studying WJEC GCE ICT which is modular and assessed by both examinations and coursework at AS and A2 levels. The course offers students a more in depth study and application of ICT skills from a broad spectrum of areas and offering a wide variety of challenges.
At AS level, subjects taught include spreadsheet preparation and development, design of communication materials, using ICT to automate processes, and creation of websites including the use of animation, sound and video.
Into A2 level and students study the use and impact of ICT in society and examine the specific ways in which ICT has revolutionised many elements of daily life and work. These studies are complimented by their own practical work, in which they will analyse, design, implement, test and evaluate a technological solution to a problem of their choice, specifically requiring the use of a relational database.