Burying a Time Capsule for future Antonians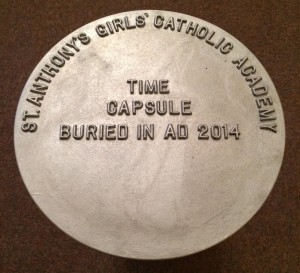 On Tuesday 9th December St. Anthony's Girls' Catholic Academy and Beacon Teaching Alliance (led by St. Anthony's) buried a Time Capsule under the chapel of the new school which is currently being construction by Kier on the current site of the school.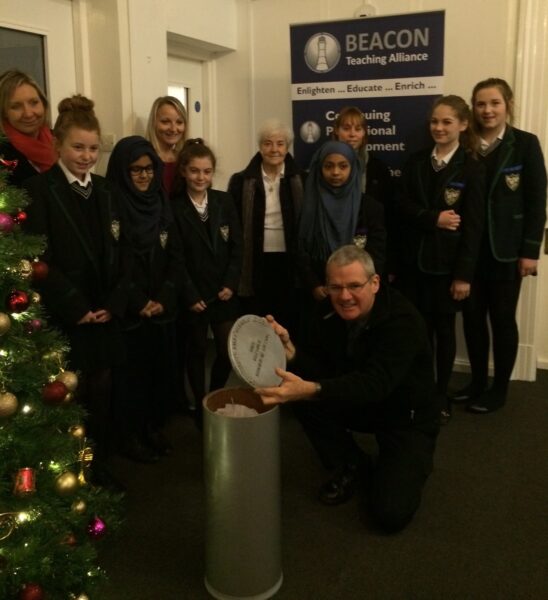 Representatives from History Club (Abbie Bowden Y7, Kate Wilson Y7, Maheera Khatun Y7,  Khoruna Begum Y7, Lily Heskett-Saddington Y9 and Emmaleigh Poulton Y9) joined with trustees, representatives from St. Anthony's Leadership Group, Beacon Teaching School Leaders and representatives from Kier Group at the event.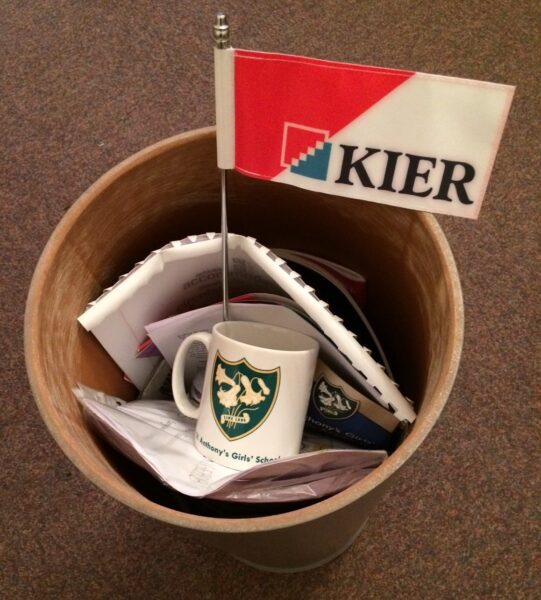 History Club included a number of artifacts in the capsule including a school mug which has a quote from Catherine McAuley (founder the Sisters of Mercy who founded the school) "The proof of love is deed", a school timetable, a pen, a bible, a prayer book, representations of popular culture and life in 2014, a DVD of the annual Antonian Awards evening and a Teaching School programme.  We also added a brief history of the school and a Kier flag to represent all those who are part of the history of the community at St. Anthony's who have worked on the design and construction of the new building.