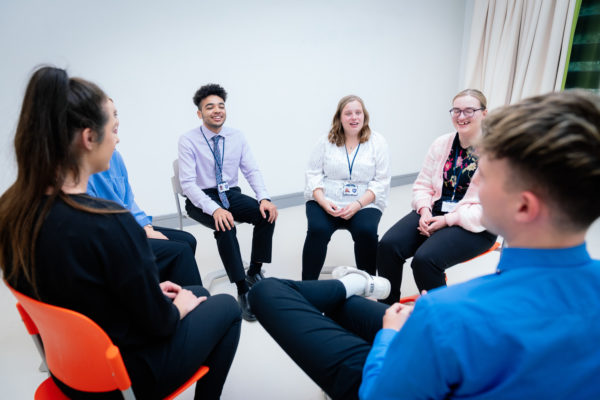 Teacher Training
INITIAL TEACHER TRAINING
We have been delivering school-led training for 18 years and have developed an excellent reputation for success. We have high quality School Direct training opportunities available for aspiring teachers at primary and secondary level. We offer the following subjects at secondary level:- Art & Design, Biology, Chemistry, Design and Technology, English, Geography, History, Mathematics, Modern Foreign Languages, Music, Physical Education, Physics & Religious Education.
We can offer placements at a range of our primary and secondary partner schools in the South Tyneside, Sunderland and Durham area. Our training programme is school based and offers practical classroom experience from the start, over a short and long teaching placement. You will be supported by outstanding and experienced teachers and dedicated mentors who will personalise your training to meet your individual needs.
Our Academy is a School Direct Lead School which works in partnership with Carmel Teacher Training Partnership (CTTP), an Initial Teacher Training provider based at Carmel College, Darlington. Carmel CTTP is a well established, independent accredited provider of school centred teacher training and was awarded 'Outstanding' status by Ofsted in 2018.
One of our former ITT students (and current Chemistry Teacher) Mrs Morgan explaining why you should consider teaching: Please click here.
Bursaries and Funding while you are training
Successful applicants may be eligible for tax free bursaries of up to £25,000 in key subjects. Applicants are advised to check the most up to date funding information on the DFE website. Please click here.
Get in touch
If you are interested in finding out more, e-mail: Enquiries@st-anthonys-academy.com FAO: Mrs Samantha Ward
How to Apply
You can apply online at www.gov.uk/apply-for-teacher-training